Update:  I've done some re-arranging and have some spots available this weekend.
Friday (Ft. Fisher) at 4:00pm
Saturday (Wade Park) 2 morning sessions
Saturday (Ft. Fisher) at 5:00pm
Don't miss out – contact me today!
It's that time of year again.
Fall mini-sessions!!!
The perfect way to get updated portraits of your kiddos (and family)
at a fraction of the cost.
 I've been getting a lot of requests for sessions, so I've created lots of opportunities.
I'll be in Southport this year using this awesome field I found recently while photographing two adorable girls.
I'll also be using Wade Park, again.  It's been a few years since I used it for a session
and I forgot how beautiful it was until I visited it again with a group of kids.
This park has the coolest playground and a great walking area and bridge.  Expect lots of different textures and colors for this session.
And for the first time ever, I'm doing mini-session at the Ft. Fisher maritime forest.
Folks, those sessions are filling up fast!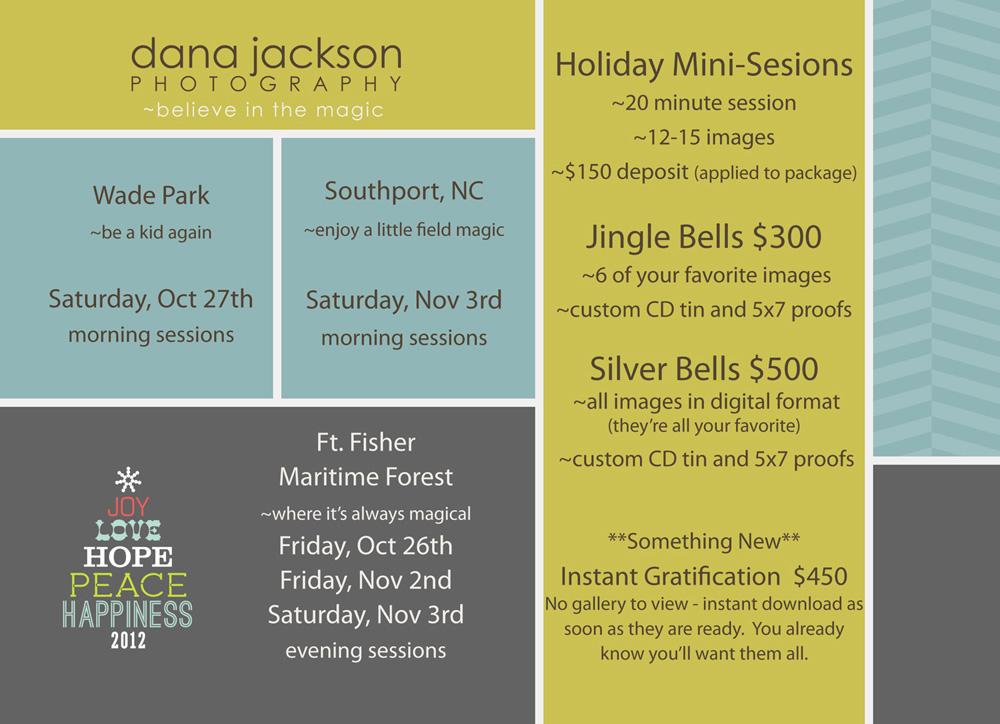 If you'd like to book a session click HERE
then click on "session and fees" and add the session to your cart
Then contact me and let me know which day you'd like and I'll let you know your time slot.
If you book the Instant Gratification package – you will receive a custom app with your images!  How cool is that?